MARKT is an art advisory firm specializing in Post Modern and Contemporary Art. We partner with clients to identify their overall objectives and develop a collecting strategy that's mindful of both time and budget. Our collaborative approach considers all aspects of the discipline - from research and education to acquisitions and installation - as we believe the process of building an art collection can be as rewarding as the investment.
MARKT advocates solely on behalf of our clients to source and acquire appropriate art works on the primary and secondary markets. Long standing relationships within the international arts community ensure our clients access to the best work by both emerging and established artists. We advise on pricing and negotiate on terms and discounts so our clients are positioned to make sound and strategic decisions in a competitive marketplace.
MARKT helps build art collections as unique and diverse as our clients. We guide both new and established collectors on projects that range in scope from the acquisition of one or two works of art to the development of more comprehensive collections over time. We also work in tandem with the architecture and design community, on residential and corporate projects, to optimize and integrate art within the context of a space. We share an appreciation for meaningful design and a respect for the built environment. We approach our work with the tacit knowledge of art's ability to elevate both people and place.
Services
MARKT provides comprehensive art consultation services to our clients, overseeing every step of the process from procurement to placement. We are passionate about art and eager to educate through open dialogue and exposure to the art world. We work in collaboration with our clients to build collections that reflect their unique vision. While the process of collecting may not always be linear, we typically follow these steps.
UNDERSTAND THE VISION
Meet/talk with client to discuss objectives and scope of project.
DEFINE THE CONTEXT
Arrange a site visit to review floor plans and establish/prioritize art locations. Discuss various media and identify specific areas of interest in art to determine a direction and approach that's informed by client's taste, time and budget.
EXPOSE AND EDUCATE
Visit various art venues including galleries, private dealers, art fairs, auction houses and artist's studios to further hone the vision.
PRESENT ART WORKS
Present edited selection of art work on approval from specified venues. Discuss options and opportunities for potential site specific commissions.
PROCURE ART WORKS
Purchase art work and negotiate terms on client's behalf.
SELECT FRAMING
Advise on framing and related archival presentation for purchased art work to optimize each piece in the context of the established site.
DELIVERY AND INSTALLATION
We work closely with experienced art handlers to ensure proper handling and installation of art work door to door.
Profile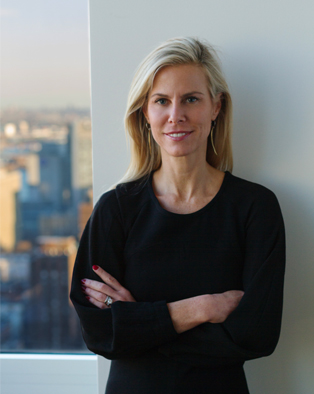 Principal Meredith Keay has over twenty years of experience working as an art dealer and advisor. With extensive curatorial experience in her combined roles, she has worked closely with prominent artists, galleries and collectors placing work in numerous public and private collections including the Museum of Arts and Design, Goldman Sachs, Winston & Strawn, Fidelity Investments, McKinsey & Company, Deerfield Capital Management and Riverstone Holdings . Meredith worked as an Associate Director and Director of galleries in Chicago and New York before partnering in Hazen|Keay Art Advisory in 2004. She founded MARKT in 2012.
Press
Contact
263 Ninth Avenue, PHB, New York, NY 10001
P 917.495.0128